Jessica Freedman, M.D. – Founder and Chair
Dr. Jessica Freedman, MedEdits founder and chair, was on faculty at The Icahn School of Medicine at Mount Sinai where she served in the residency leadership and on the medical school admissions committee and played a pivotal role in both resident and medical student education and curriculum development. Dr. Freedman left Mount Sinai and founded MedEdits in 2007. Dr. Freedman was nominated for the American Medical Association Women Physicians' Congress Mentorship Award and received multiple awards for her mentorship and teaching at Mount Sinai where she was consistently evaluated a top medical school faculty member by her students and residents. Her biography has been selected for inclusion in the Marquis Who's Who in America. since 2011. Dr. Freedman has published extensively in the popular press, online and in peer-reviewed journals. She has also been published and quoted in the New York TImes, Wall Street Journal, Chicago Tribune, and Los Angeles Times. She has authored four best selling books: The MedEdits Guide to Medical School Admissions, How to be an All-Star Residency Applicant, The Medical School Interview: MMI and Traditional, and The Residency Interview. Dr. Freedman serves on the Medscape® Med Students advisory board. View Dr. Freedman's full Curriculum Vitae on Linkedin.
Dr. Randy – Chief Operations Officer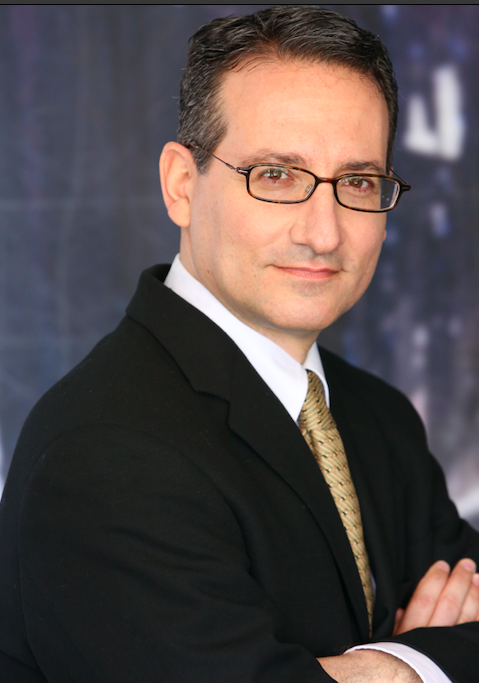 Dr. Randy, MedEdits COO, has been a national leader and innovator in both public and private medical education and admissions for more than two decades.  As a pediatric resident at Beth Israel/Long Island College Hospital in New York City, Dr. Randy was a member and leader of the residency review committee (RRC) and began working with medical students and residents to improve the residency screening and on-boarding process in New York City. He then continued this mission as a fellow in Neonatal / Perinatal Medicine at Northshore / Long Island Jewish Hospital (currently Northwell Health). With his background in pediatrics and neonatal medicine, he returned to Mount Sinai Beth Israel Hospital, an 800 bed academic teaching hospital in New York City, where he guided medical students, residents, and fellows.  
For the past decade as MedEdits COO, he has played a pivotal role in connecting pre-medical, medical students and residents and their families with advisors and resources that has helped hundreds of prospective physicians launch their careers. He has also worked with organizations such as New York Academy of Medicine (NYAM), AMSA, and others to extend MedEdits' reach.
MedEdits Faculty Distinctions
Professors
MedEdits faculty at the Professor level are the most experienced medical educators and private advisors in the industry. With a minimum of ten years of medical admissions, teaching, and advising experience at some of the most prestigious medical institutions in the United States, they have all served as leaders in admissions, medical education, clinical teaching, or curriculum design.
Assistant Professors
All MedEdits faculty at the Assistant Professor level are physicians with medical school admissions/advising or residency committee experience at some of the most selective medical schools and residencies in the United States. They are all published authors with exceptional experience and accomplishments in academic medicine.
Below is a sampling of our exceptional faculty which consists of physicians, scientists, and medical educators. Many of our faculty are currently employed by medical institutions so not all of our advisors are listed below. If you are interested in working with MedEdits, please contact us to learn who may be available to work with you!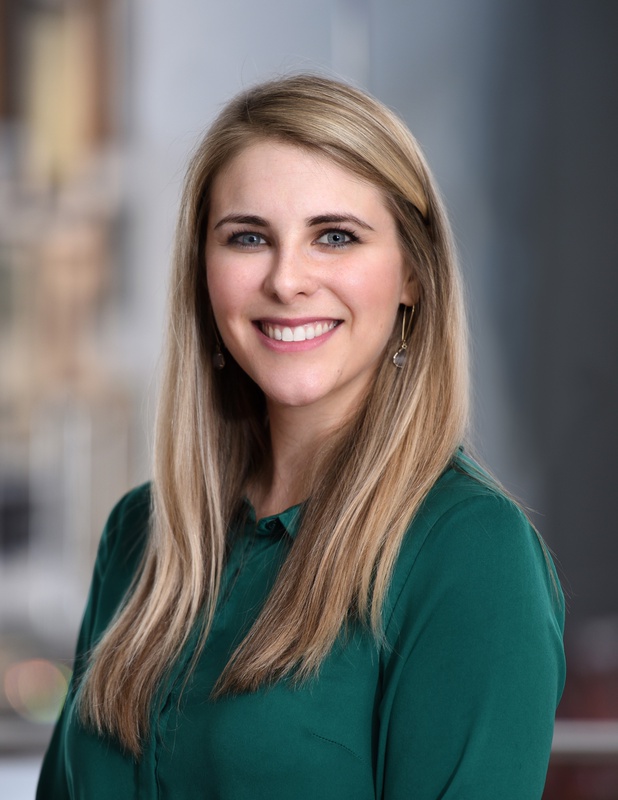 Sydney – Professor
Sydney grew up just north of Boston in Newburyport, MA and attended the University of South Carolina for both her BA in Communications and her Masters in Higher Education. She worked for the University of South Carolina for five years in the Pre-Professional Advising Office assisting pre-med and pre-health students. There she advised students on all aspects of multiple admissions processes including medical school and post graduate programs.
During her time in Columbia, SC she met and married her husband who was attending medical school there. Soon he matched into an ophthalmology residency in Houston, TX where Sydney then worked as a residency coordinator in the Department of Surgery at Baylor College of Medicine. After residency, she and her family moved to Valdosta, GA where her husband is in private practice.
Dr. Trish – Professor
Dr. Trish has a decade of experience in academic medicine providing mentorship across the medical education continuum. She currently serves as an Associate Professor of Pediatrics at two allopathic medical schools and was an associate program director of her university's pediatric residency program for several years.  As an advisor to both medical students and residents, Dr. Trish advised extensively in residency, fellowship and job applicants. She also served on the medical school admissions committee, reviewing, evaluating, and interviewing medical school applicants. As a lead for her residency program's recruitment, she reviewed hundreds of application for residency positions.  
With a decade of insight to the qualities sought after in medical students and residents and a graduate of an accelerated BS/MD program, Dr. Trish brings great insight to the MedEdits team and understands the requirements and subtleties needed to successfully gain admission to highly competitive BS/MD programs, medical schools and residency programs.
Laurie – Professor
Laurie has worked in various aspects of medical education for her entire career. With a background in counseling psychology, she worked in the medical education departments at Feinberg/Northwestern School of Medicine, University of California at San Francisco School of Medicine, and The Mount Sinai School of Medicine. She was a faculty member at Mount Sinai and promoted to an Assistant Dean of Student Affairs. In this role she served as the primary academic and professional/career advisor to medical students to address all academic issues affecting students including academic advising, counseling, mentoring, and test-taking skills and strategies. She was also in charge of preparing all fourth year Mount Sinai medical students for the residency admissions process. Laurie also served key roles on the medical school admissions committees at Feinberg/Northwestern and Mount Sinai.
Laurie's scholarly interests are in the areas of professional and career development, specialty choice, appropriate referrals and help/remediation for students with marginal and failing grades, and the interface between curricular and student affairs. Because of her extensive experience in medical education and advising, she has wisdom and an understanding of medical education and training that is unmatched. Laurie is also a warm, supportive, and nurturing person which makes her a tremendous asset for the students with whom she works.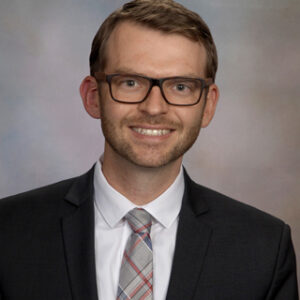 Dr. Jason – Professor
Jason, a radiation oncologist, earned an MD-PhD in Radiation Biology, and served on the medical school admissions committee at his alma mater for seven years. In addition to extensive experience in admissions, Jason is also an accomplished researcher, having secured multiple research grants as well as a competivie NASA research fellowship. Jason is a member of Alpha Omega Alpha (AOA) Honor Medical Society and the Gold Humanism Honor Society. Further, he received the Stanley Bergen Medal of Excellence, the highest honor of his medical school upon graduating. Jason plans to pursue a career in academic medicine and enjoys working with MedEdits students as they pursue careers in medicine as clinicans and/or physician-scientists.
Dr. Sejal – Professor
Dr. Sejal is a practicing physician in the Chicago, IL area where she works in private practice and in academic medicine. Throughout her career she has served on numerous academic committees, served as medical school course leader in internal medicine, served on national specialty-related committees and as an admissions committee member at the medical school with which she is affiliated. She also serves as an associate program director for a subspecialty fellowship program. Dr. Sejal is a huge asset to the MedEdits team and possesses a broad understanding of the continuum of medical education.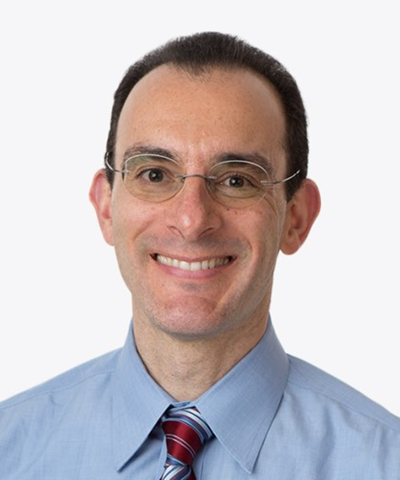 Dr. Todd – Professor
Dr. Todd, an interventional radiologist, earned his medical degree from Robert Wood Johnson where he was elected to the Alpha Omega Alpha society. He then matched in neurological surgery at Albert Einstein, but, changed his specialty to radiology the following year, also at Einstein. After serving as chief resident, he completed a fellowship in diagnostic and interventional radiology. Since completing residency, Dr. Todd has had an impressive career in academic radiology, serving as the Associate Residency Director. He has served on numerous hospital and national radiology society committees and has nearly ninety publications in peer reviewed journals, books, and online. He has also presented more than sixty times at national and international radiology meetings. Dr. Todd is huge asset for MedEdits' students.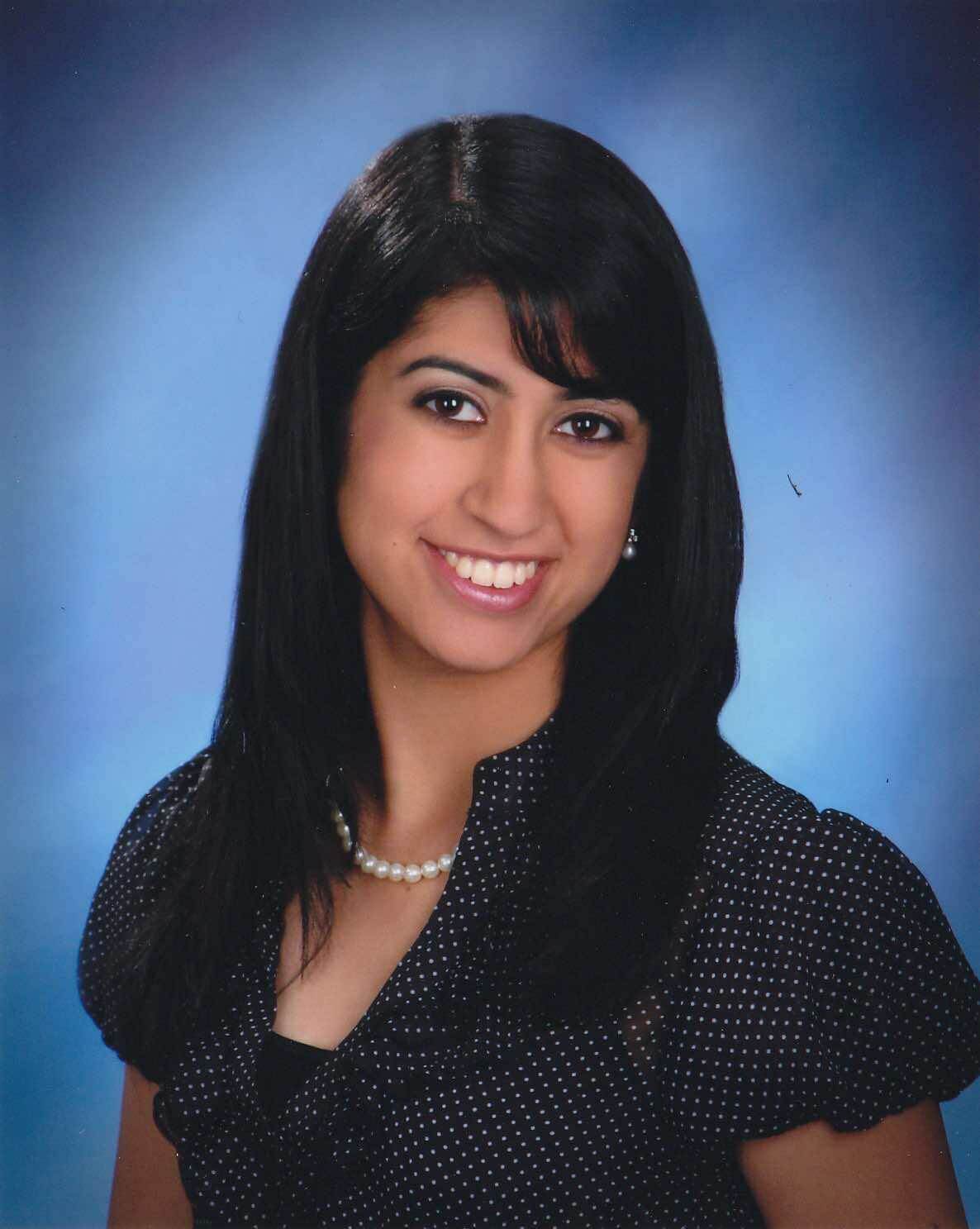 Dr. Aarushi – Assistant Professor
Dr. Aarushi is a neurology attending in Ohio who is fellowship trained in Headache medicine at a top-tier academic hospital in Cleveland. After successfully navigating the rigors of a 6-year accelerated BS/MD program herself, she developed a passion for helping students in all phases of their career paths: from high-school to medical school to residency graduates. Dr. Aarushi's strengths are her friendly nature, extensive knowledge base and approachable attitude. Throughout her career she has been extensively involved in the application and recruitment process at all levels of medical education and finds joy in mentorship, advising, and the success of her students.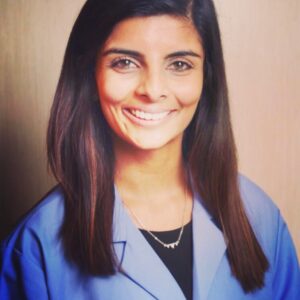 Dr. Anjali – Assistant Professor
Dr. Anjali is a family medicine resident physician practicing in the Chicago area. She completed a major in human biology and a minor in cognitive science at Michigan State University and continued her medical school education at Michigan State's Osteopathic Medical School. During medical school she served on the medical school admissions committee and interview panel for prospective medical students. Currently she is a member of her program's residency admissions committee. Dr. Anjali enjoys offering guidance to students who plan to pursue careers in the medical field.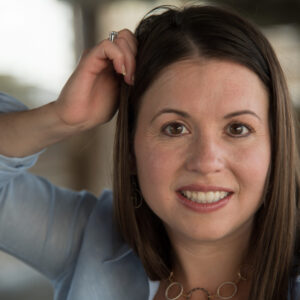 Dr. Erin – Assistant Professor
Dr. Erin is a pediatric anesthesiologist who currently works as a medical officer at the U.S. Food and Drug Administration (FDA).  She graduated with a B.A. in history and economics from the University of Pennsylvania.  She then enrolled in the premedical post-baccalaureate program at Bryn Mawr College and graduated medical school from Rutgers-Robert Wood Johnson in New Jersey.  She completed an internship in general surgery at Beth Israel Deaconess Medical Center, a residency in anesthesiology at Yale-New Haven Medical Center, and a fellowship in pediatric anesthesiology at The Johns Hopkins Hospital.  She enjoys advising students and trainees pursuing careers in pre-health disciplines.  Dr. Erin lives in Potomac, Maryland with her husband and her daughter.  In her free time, she enjoys yoga, running, and spending time with family and friends.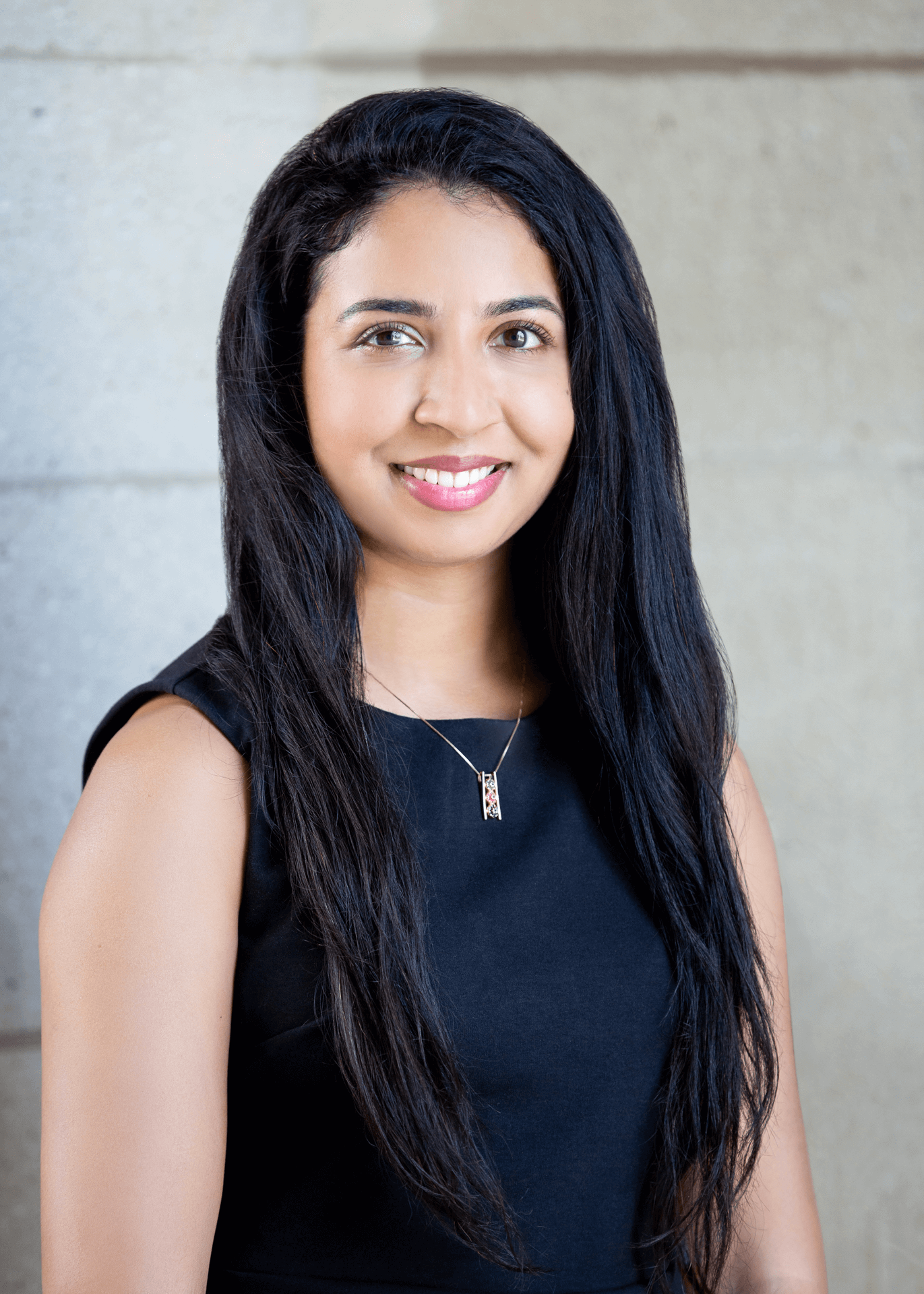 Dr. Hima – Assistant Professor
Dr. Hima is passionate about medical education and student advising. She completed a competitive BS/MD program where she was actively involved in the medical school and BS/MD admissions committee. She completed her Internal Medicine residency in the midwest and was a member of the residency recruitment process. She is a cardiology fellow with interests in interventional cardiology and women's heart disease. Dr. Hima looks forward to working with students to guide them on their journey in the medical school and residency application processes.
Raghav – Assistant Professor
Raghav graduated magna cum laude from Harvard College and attended Harvard Medical School. He has over five years of premedical advising experience, including teaching MCAT preparation for Kaplan, holding medical school mock interviews, and leading personal statement workshops for applicants. His successful mentees range from first-generation college students to students from a long generation of physicians. He strongly believes those passionate about medicine deserve the opportunity to pursue their dream and is excited to work with you!
Dr. Sherry – Assistant Professor
Sherry is a Harvard residency and fellowship-trained dermatologist who grew up in the suburbs of Chicago, IL. Throughout medical school and residency training, she has been involved in admissions and recruitment serving on multiple committees and she has advised many pre-medical and medical students. Her own recent experiences applying in an extremely competitive specialty and fellowship helps her provide relevant, first-hand knowledge of current admissions processes. Sherry has a candid, honest and supportive approach that helps position students for success.
MedEdits Writing and Editing Faculty
A crucial part of the MedEdits team are our professional medical editors and writers. Working collaboratively with MedEdits faculty, our writing coaches/editors use our proven intensive substantive document review process that allow our students to earn the best admissions results.
Caryn – Writing Coach and Editor
Caryn is a writing and editing professional with more than 25 years of experience in journalism and public relations. She worked at newspapers in New York, Indiana and New Jersey as a news reporter, editor and mentor before moving over to government communications where she helps simplify complex science and environmental topics for public consumption. Caryn enjoys working with MedEdits clients because of the profound impact that she believes results from strong storytelling. "Words are like precious gemstones, each valuable in their own right as you piece together statements. It's a privilege to collaborate with clients on getting their personal statements and essays just right for application, and it's a huge thrill when I hear they have interviews at the schools of their choice."
Libby – Writing Coach and Editor
Libby has nearly three decades of experience as a medical writer, editor, and award-winning healthcare journalist for print and online media. She also edits and reviews books for two publishing houses. She majored in English at the University of Alabama and earned a Master of Fine Arts degree in writing from Queens University of Charlotte. 
Marian – Writing Coach and Editor
Marian has been working as a medical editor and writer for more than 20 years. A former senior editor of Contemporary Pediatrics, she now writes the monthly Journal Club column for that journal as a freelance contributing editor and also has been a contributing writer for Berkeley Health and Wellness Publications. Marian specializes in pediatric medicine, an area for which she prepares continuing medical education materials, including monographs and meeting reports. A graduate of Vassar College, Marian also holds a master's from the University of Michigan.
Mary – Writing Coach and Editor
Mary started her professional career as a reporter and writer for a small newspaper in northern New Jersey, garnering state press awards for feature stories and columns. She transitioned to medical writing at Medical Economics Company in Oradell, NJ, and later became managing editor, project manager, and editorial director at other medical publishing companies. In her freelance business, The Last Word, Ms. Service has written and edited review articles, meeting materials, newsletters, and clinical magazine interviews and articles, primarily in the areas of cardiovascular, neurological, and pulmonary medicine. She earned a master's degree in public administration with a health care concentration from the University of Missouri, Kansas City.
Rhona – Writing Coach and Editor
Rhona has been working for MedEdits for 12 years. A graduate of Rutgers University, she has written and edited articles on a wide range of business and financial topics, from healthcare and employee benefits to personal investments and corporate finance issues, for publications like Best's Review and Financial Executive magazine. Rhona also served as publications manager for Financial Executives Research Foundation, and later as a developmental book editor for Bloomberg Press.
Ruth — Writing Coach and Editor
Ruth attended Kenyon college, where she received a Bachelor of Arts in philosophy. She worked with individuals with psychiatric conditions and later in a neuroscience lab at the University of Illinois, Chicago, before graduating from Indiana University Medical School in 2011. Instead of pursuing clinical medicine, Ruth opted to build on her strength of clearly explaining medical topics through a career as a freelance medical writer, writing both for lay people and health professionals. She writes across the biomedical sciences, but holds strong interests in rheumatology, neurology, autoimmune diseases, genetics, and the intersection of broader social, cultural, and emotional contexts with biomedical topics. Through mededits, Ruth enjoys working with applicants to help them clearly express their story about how they came to medicine (or their chosen residency area) while showcasing the distinctive gifts they will bring to the field.